GILDING / GOLD AND METAL LEAFING
This gallery of photos shows some of the never-ending variety of looks that can be achieved with Gilding & Gold and Metal Leafing.
GOTHIC TOWER DOME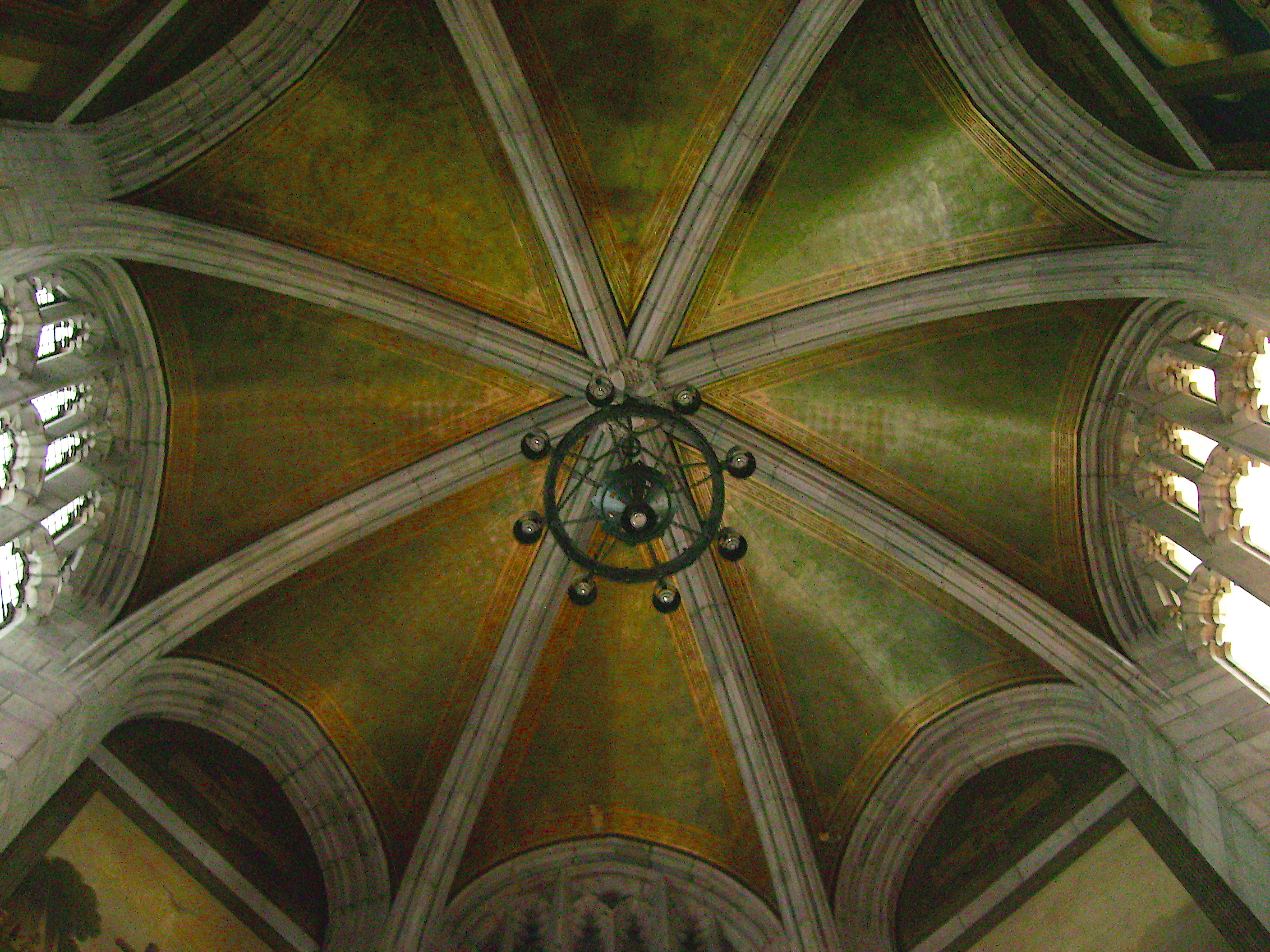 Beverly Hills, CA
The luminous beauty of this dome was achieved but first applying silver leaf to the ceiling. Then applying thin layers of transparent color for the design allowing the shimmering quality of the silver leaf to show through. 25ft by 25 ft by 12 ft/7.7m by 7.7m by 3.7m
---
GOLD AND COPPER LEAFED SUNBURST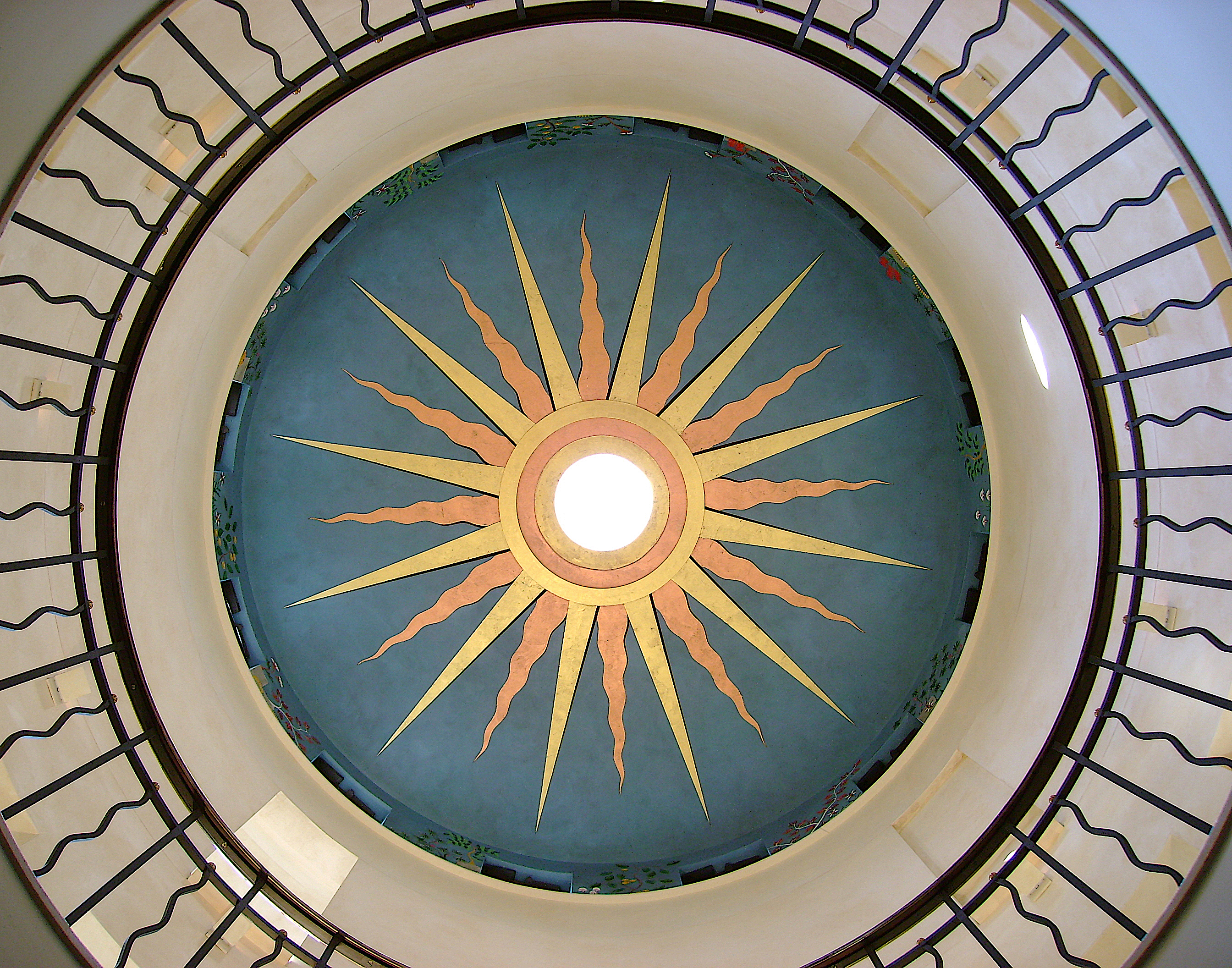 Los Angeles, CA
This large sunburst rendered in gold and copper leaf with trompe l'oeil shadings on a deep blue background serves as a stunning statement for the entrance of this residence. 18ft/5.5m across
EMPIRE STYLE GOLD-LEAFED CEILING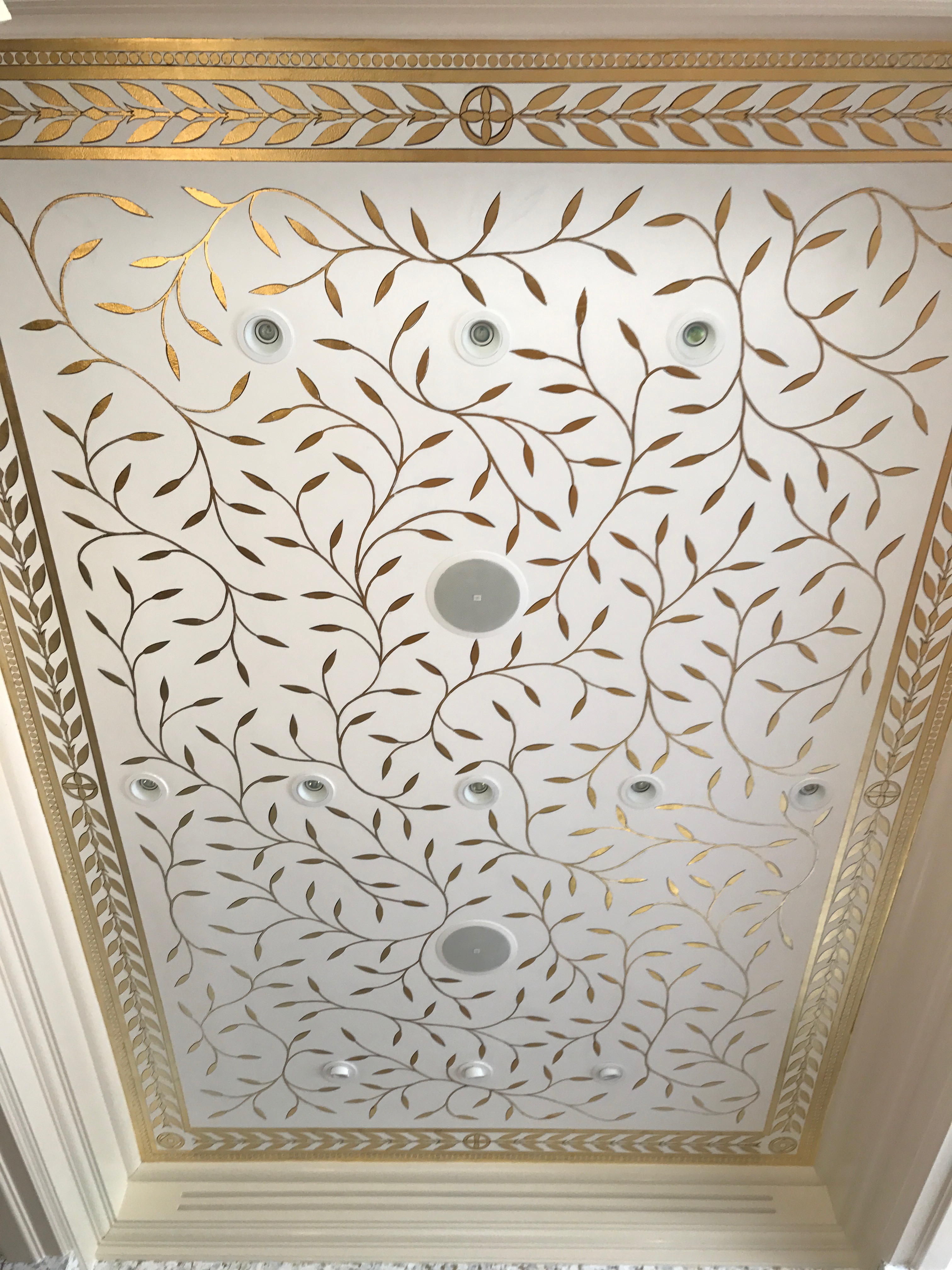 Beverly Hills, CA
 This beautiful empire gold leafed ceiling is one of three ceiling vaults in this Beverly Hills dining room. The design was hand drawn in the ceiling, then gold leafed with trompe l'oeil shading being the final addition to make the ceiling truly come alive. 6ft by 18ft/1.6m by 5.5m
BROKEN SILVER LEAFED POWDER ROOM WITH SILVER LEAFED CEILING
---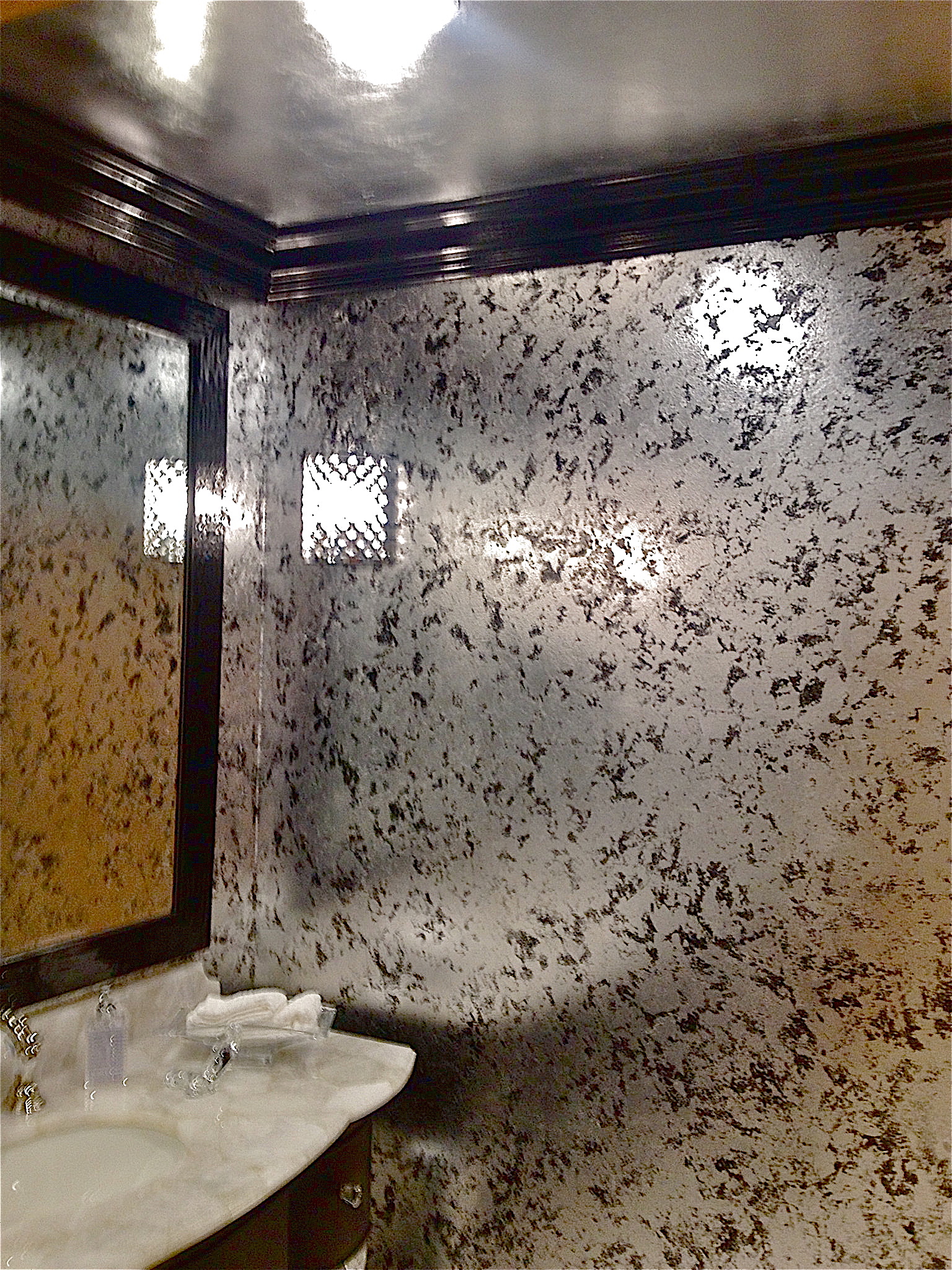 Beverly Hills, CA
This unique silver leaf technique was created but painting the background black and then applying the leaf. The silver leaf was "broken" prior to being applied. A silver leaf ceiling and the high gloss black woodwork complete this stunning powder room.
ANTIQUED GOLD LEAFED MIRROR AND FAUX FRENCH LIMESTONE FIREPLACE SURROUND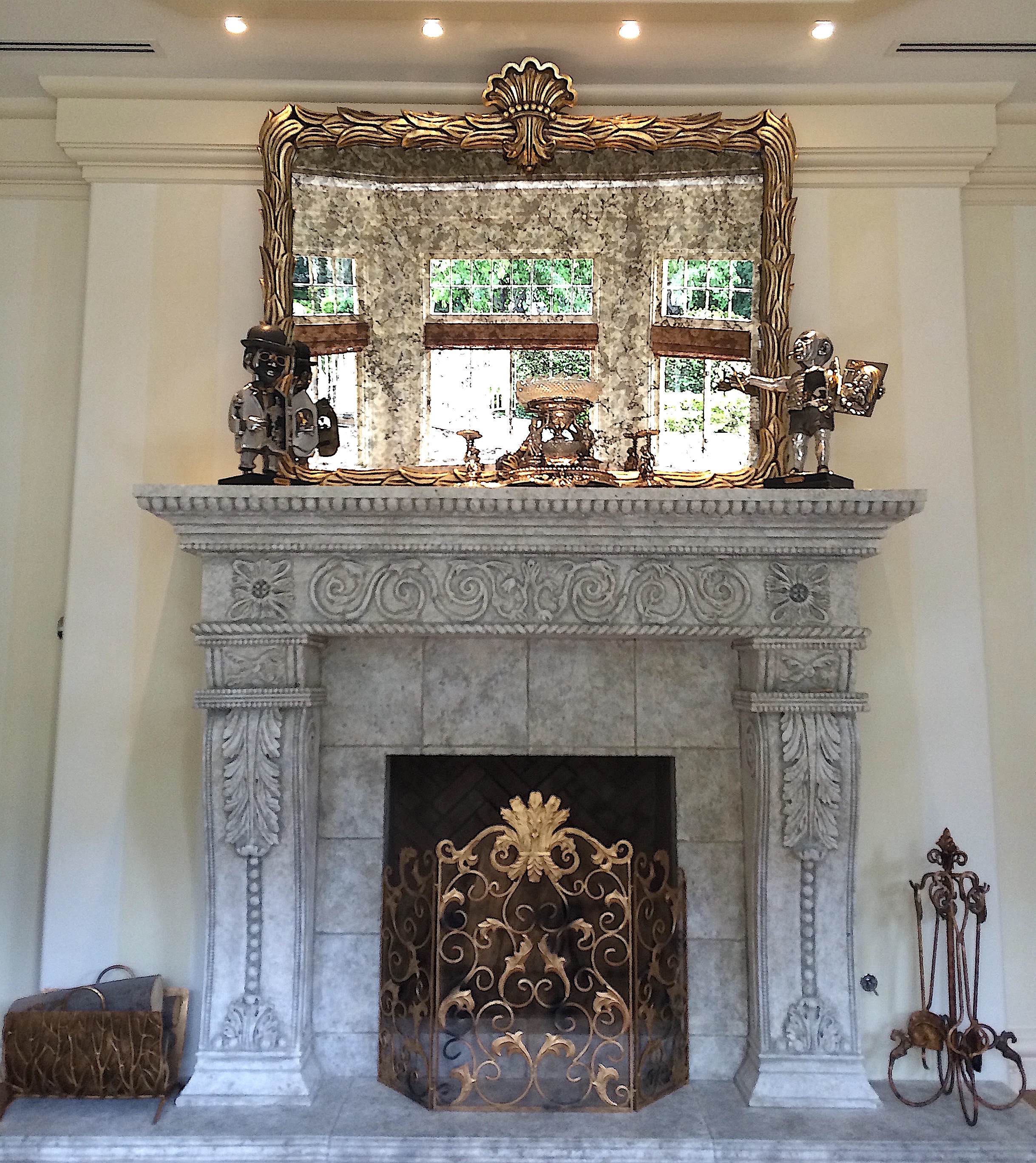 Beverly Hills, CA
The look of antique gold leaf was created for this custom carved mirror. It rests on a massive faux French limestone fireplace surround.
GOLD WALL FINISH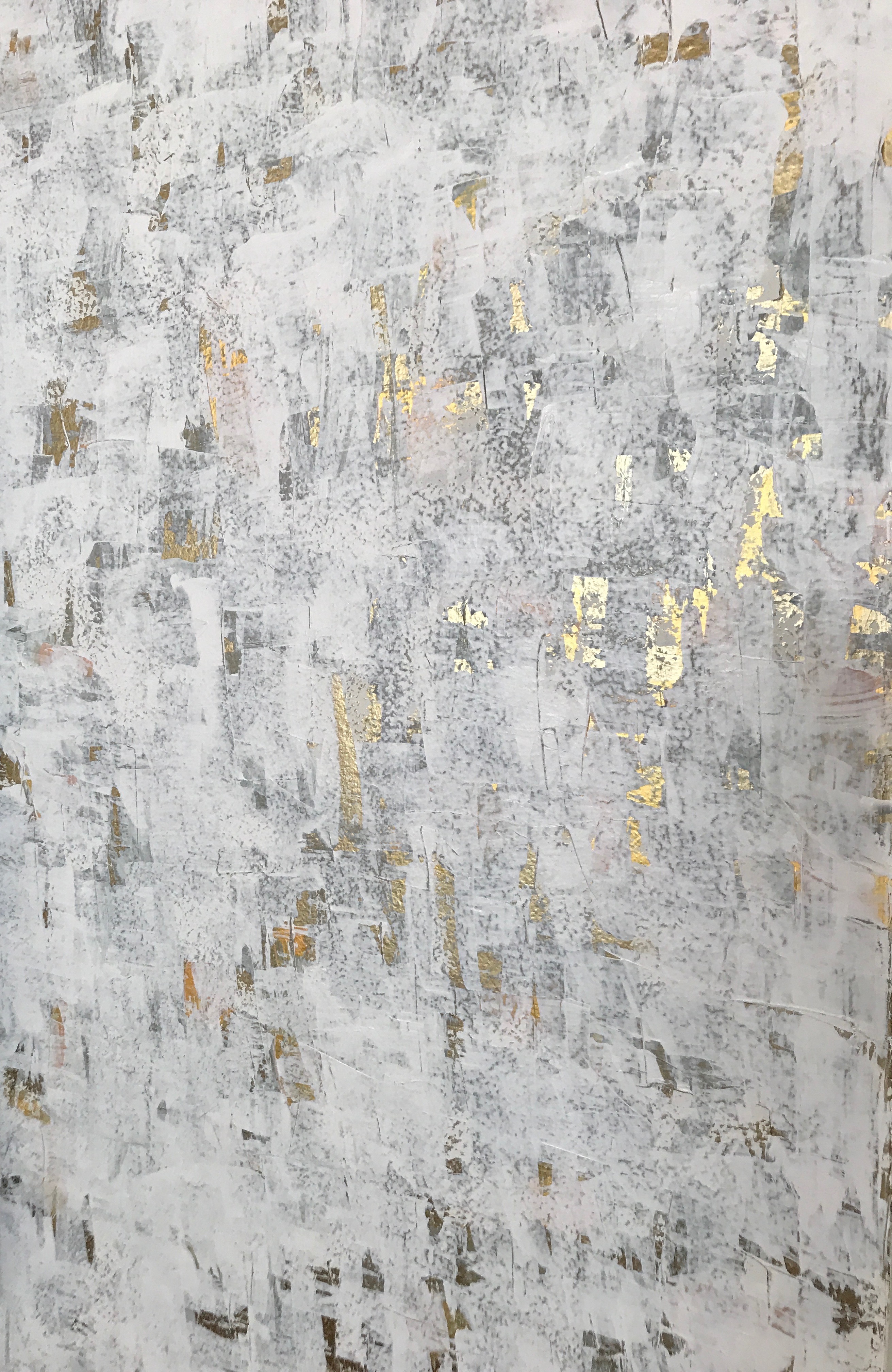 Beverly Hills, CA
This detail photo of this beautiful wall finish which was created for a large dining room in Beverly Hills by first applying different shades of gold, then applying a heavy bodied acrylic white paint using as putty knife. The result is a heavily textured yet luminous and very unique appearance.
GILDED CEILING VAULTS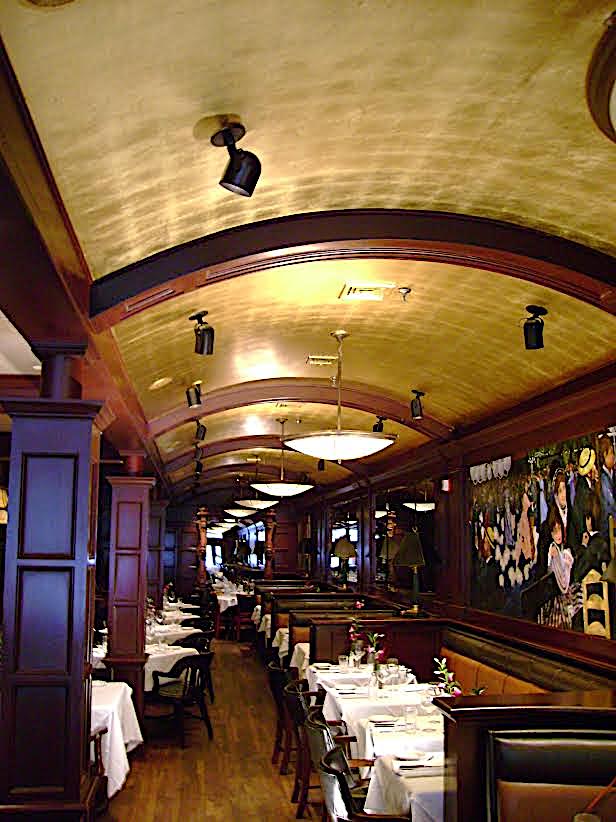 Boston, MA
This series of vaults were gilded and varnished giving the feel of returning to The Gilded Age. The arches as well as the surrounding wooden structure are wood grained to match the existing mahogany paneling. The Renoir inspired mural seen to the lower right was also completed by Sistine Painters. 50ft by 8 ft/15.25m by 2.5m
GOLD LEAFED LETTERED FRIEZE AND CEILING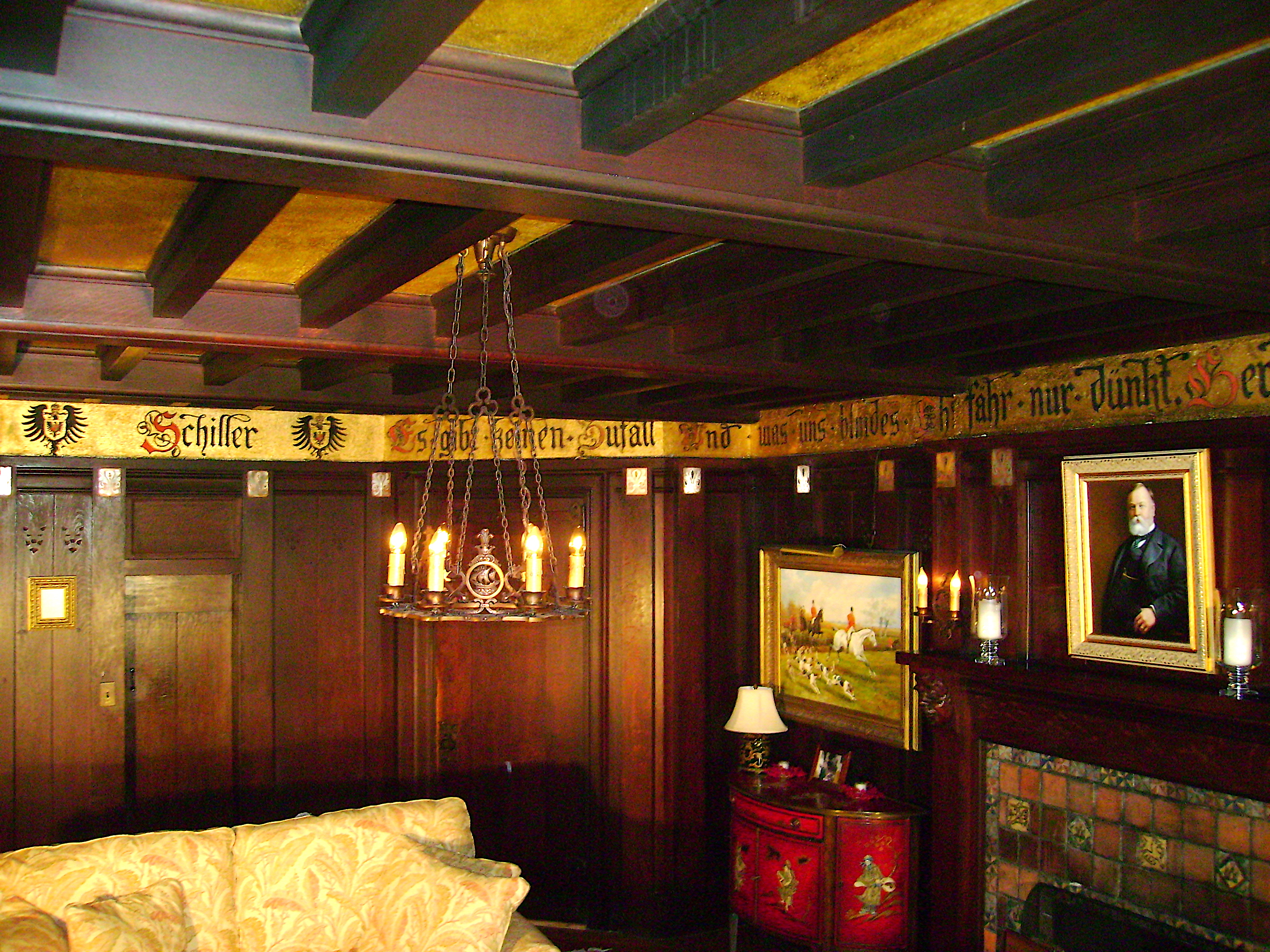 Boston, MA
This gold leafed and lettered frieze is a beautiful and elegant addition to this room. The textured gold leafed ceiling as well as the wood grained beams were also completed by Sistine Painters. 60ft by 1.5ft/18.3m by .45m
GOLD LEAF AND VINE MOTIF DOME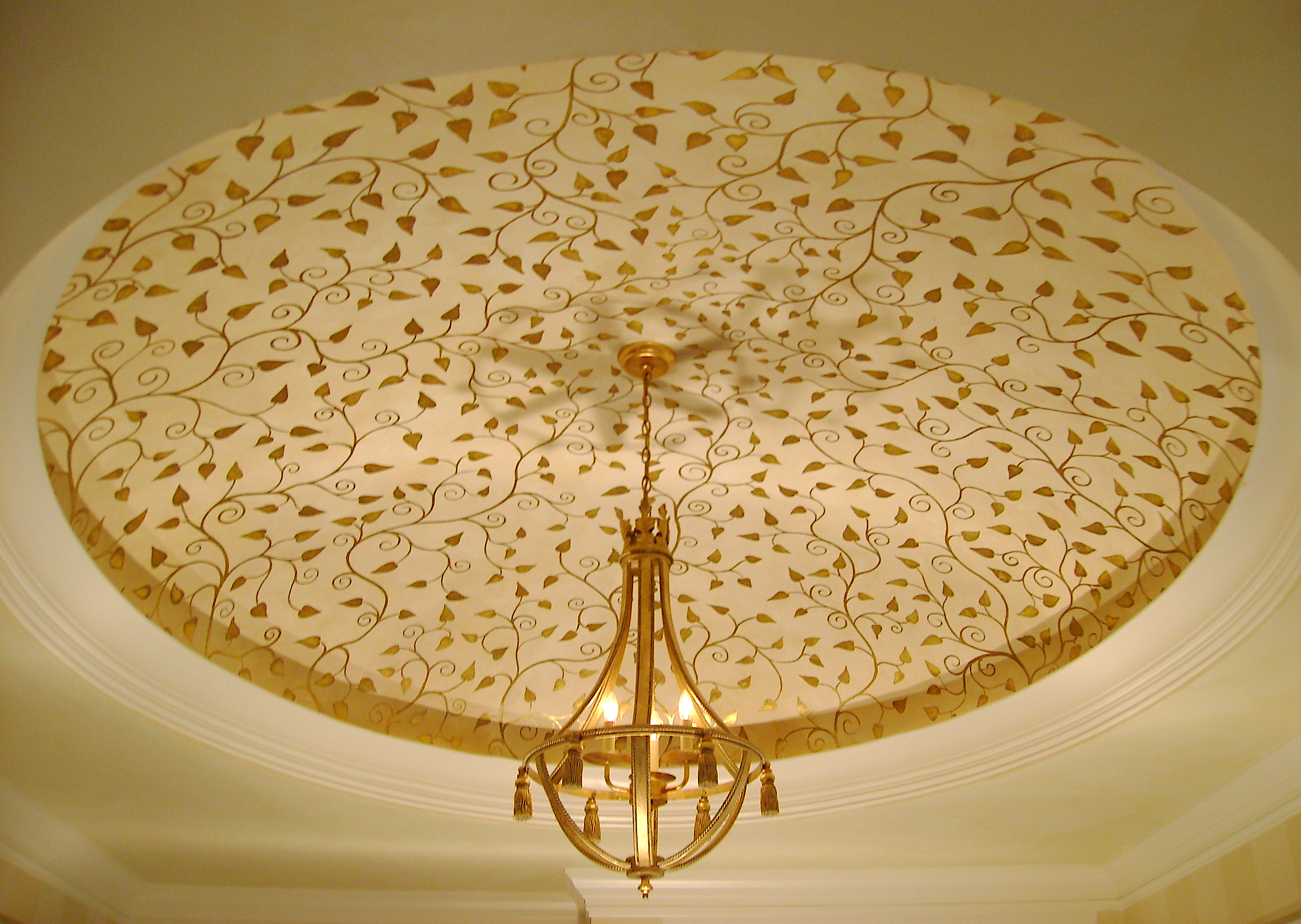 Southborough, MA
This dome was gilded with various types of gold leaf to give the leaves and vines different hues of gold. The edges were then painted with glazes to define the edges and add depth. 12ft across/3.7m across.
GOLD LEAFED CEILING DOME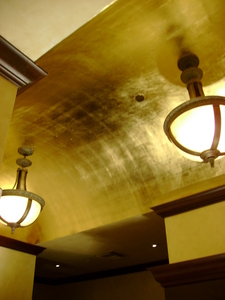 Boca Raton, FL
This meticulous gilding adds beauty and elegance to this domed ceiling in Abe and Louie's Restaurant, Boca Raton, FL. 8ft by 20ft/2.5m by 6m
GOLD LEAFED FURNITURE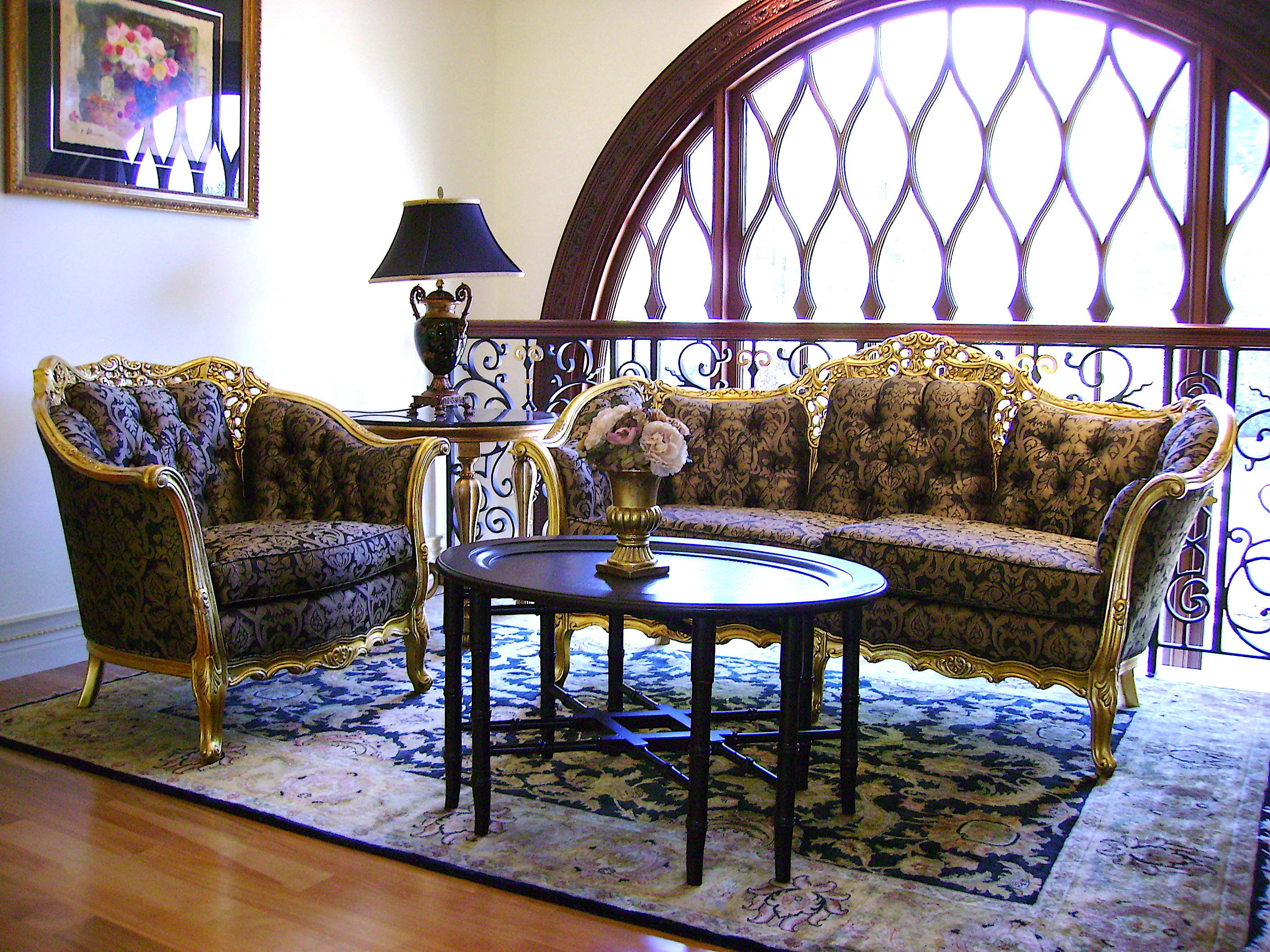 Beverly HIlls, CA
This furniture was gilded using traditional gilding techniques for a royal and regal appearance.
EXTERIOR OF KAT VON D'S WONDERLAND GALLERY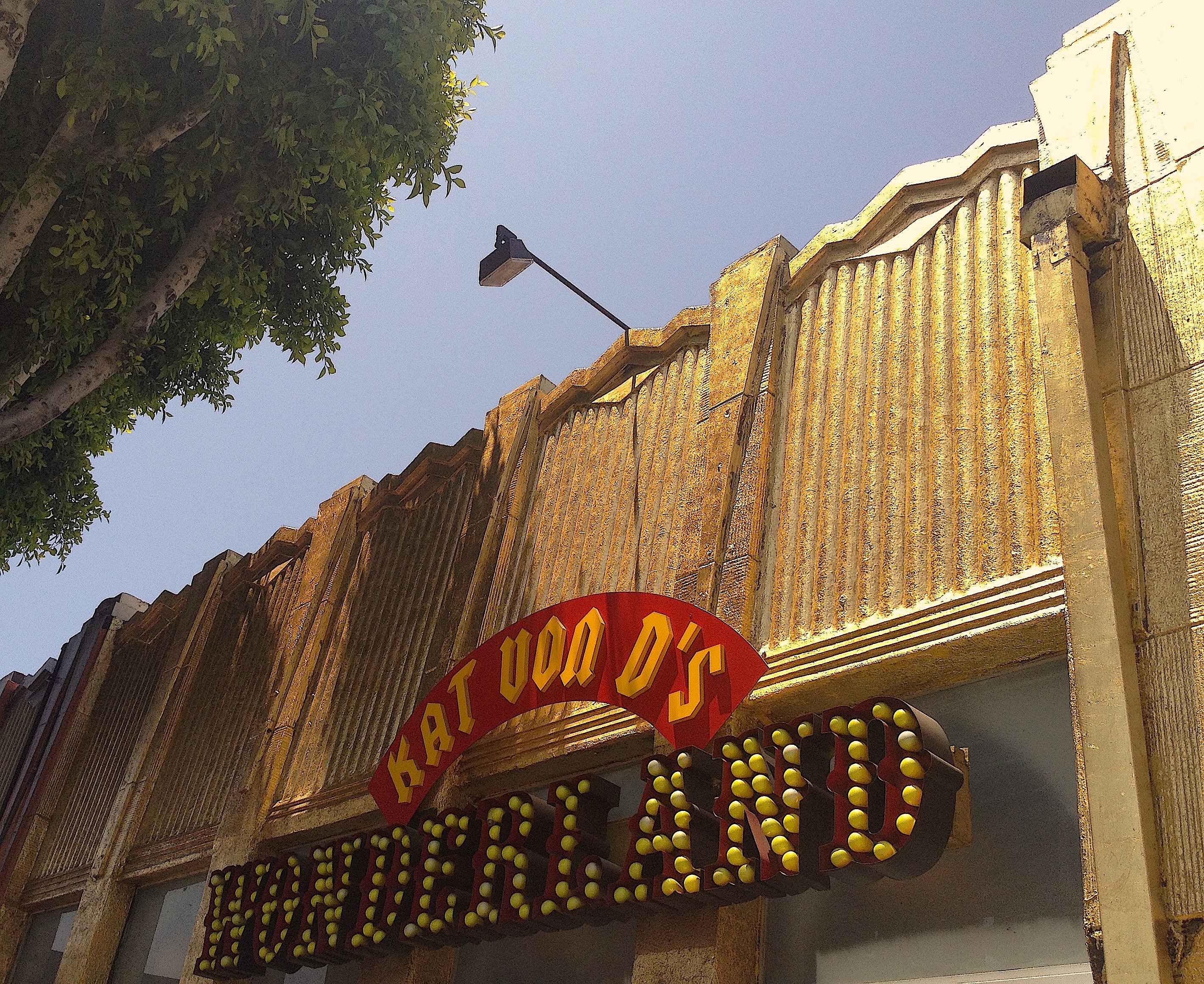 West Hollywood, CA
The facade of Kat Von D's Wonderland Gallery comes alive with gold leafing giving the exterior walls a glistening, luminous, eye-catching appearance. 35ft by 7ft/10.7m by 2.5m
GILDED AND PAINTED EXTERIOR CLOCK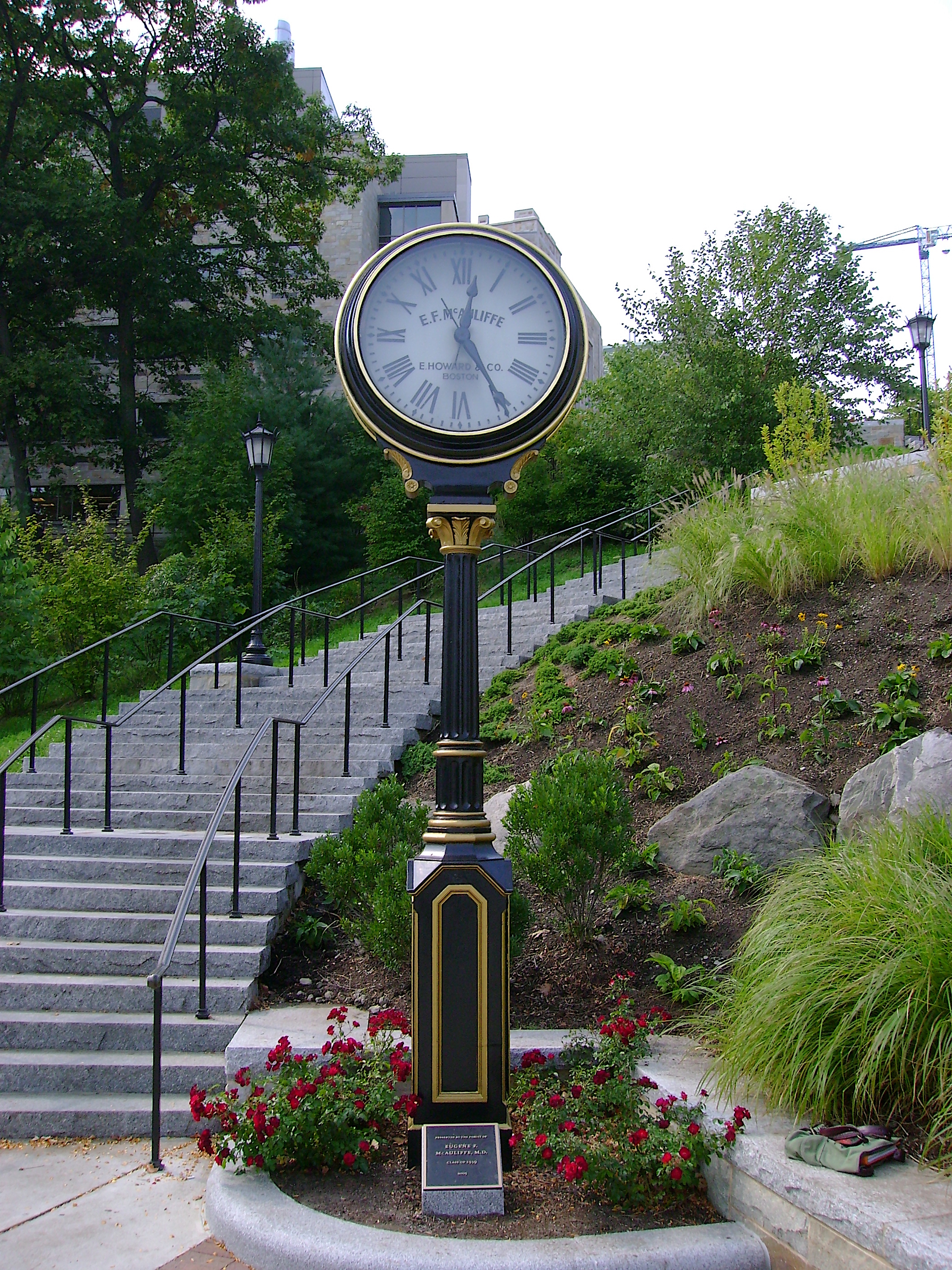 Boston College/Chestnut Hill, MA
This large exterior clock was bequeathed to Boston College in serious need of restoration. Many coats of paint were removed revealing its beautiful detail. A combination of gold leaf and high gloss black paint was used to highlight the ornate features of the clock. It's now a beautiful addition to the campus. 15ft/4.6m high
GILDED CEILING MEDALLION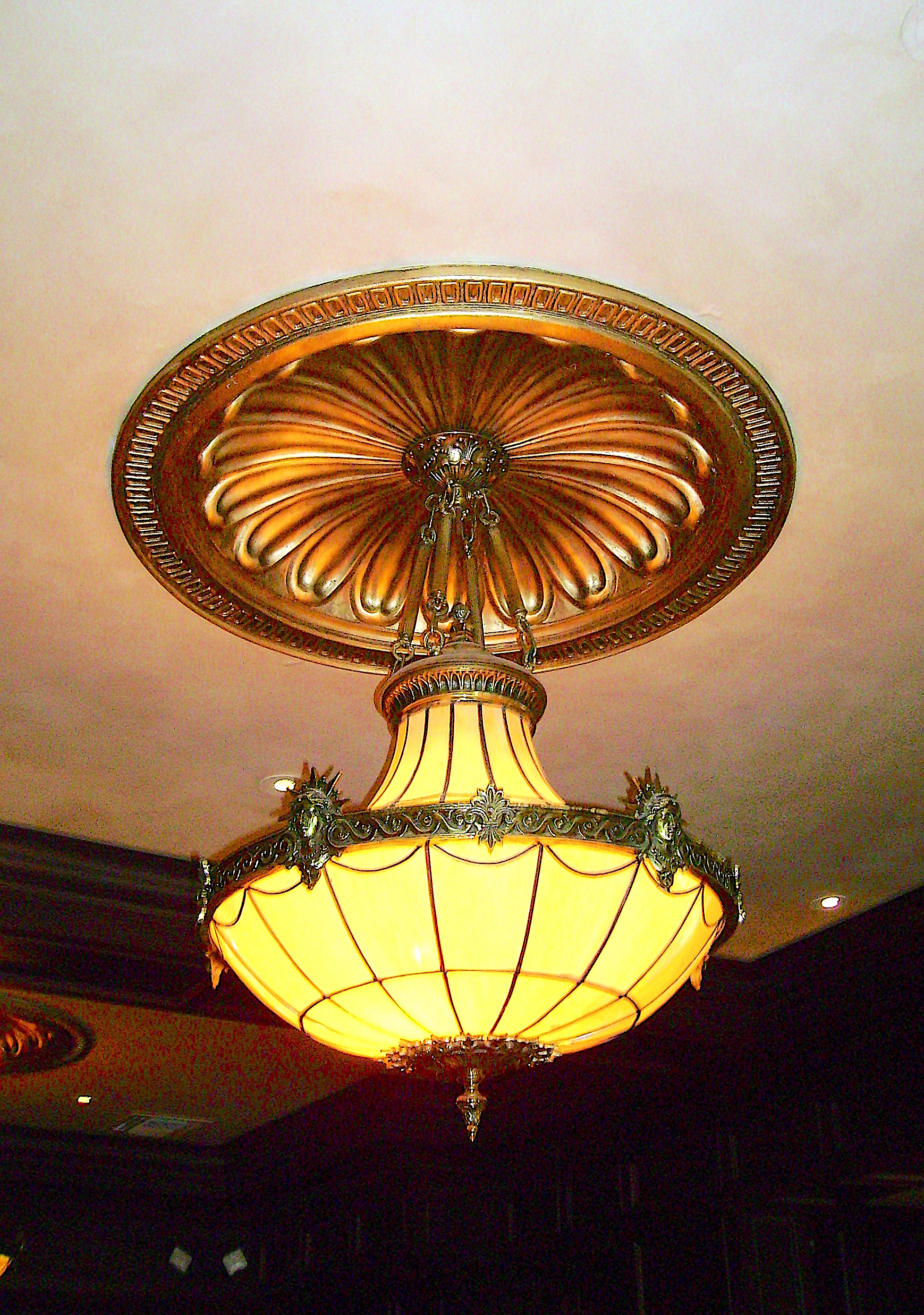 Abe and Louie's Boca Raton, FL
One of a series of inset ceiling medallions that were gilded and aged to tie in the ceiling fixtures in this popular Boca Raton restaurant, Abe and Louie's 4ft/1.2m across
GOLD LEAFED VICTORIAN MIRROR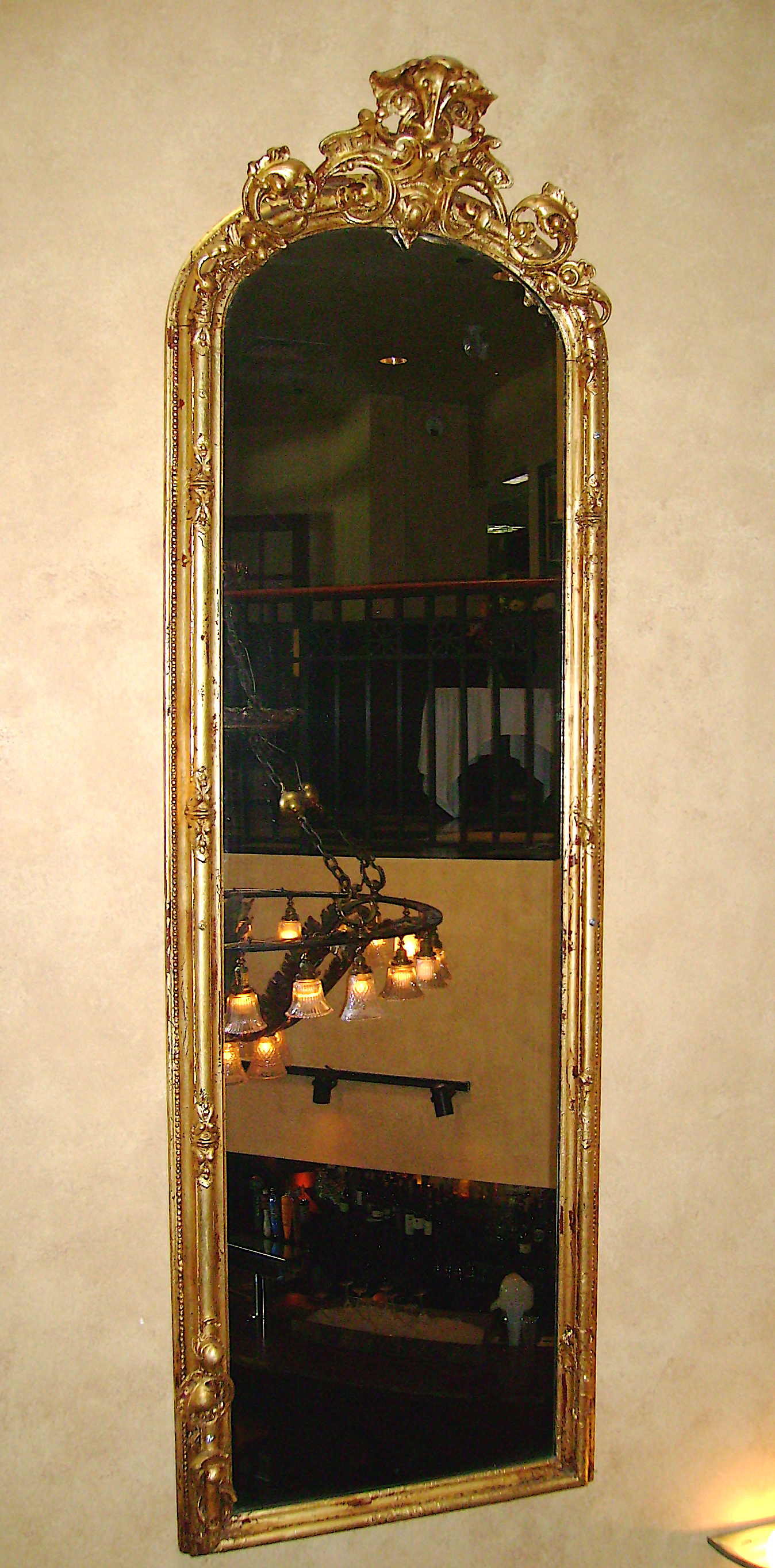 Boston, MA
This mirror was formally painted white but by applying gold leaf, its carved beauty come to life.
POWDER GILDED STATUES FOR BFI AWARDS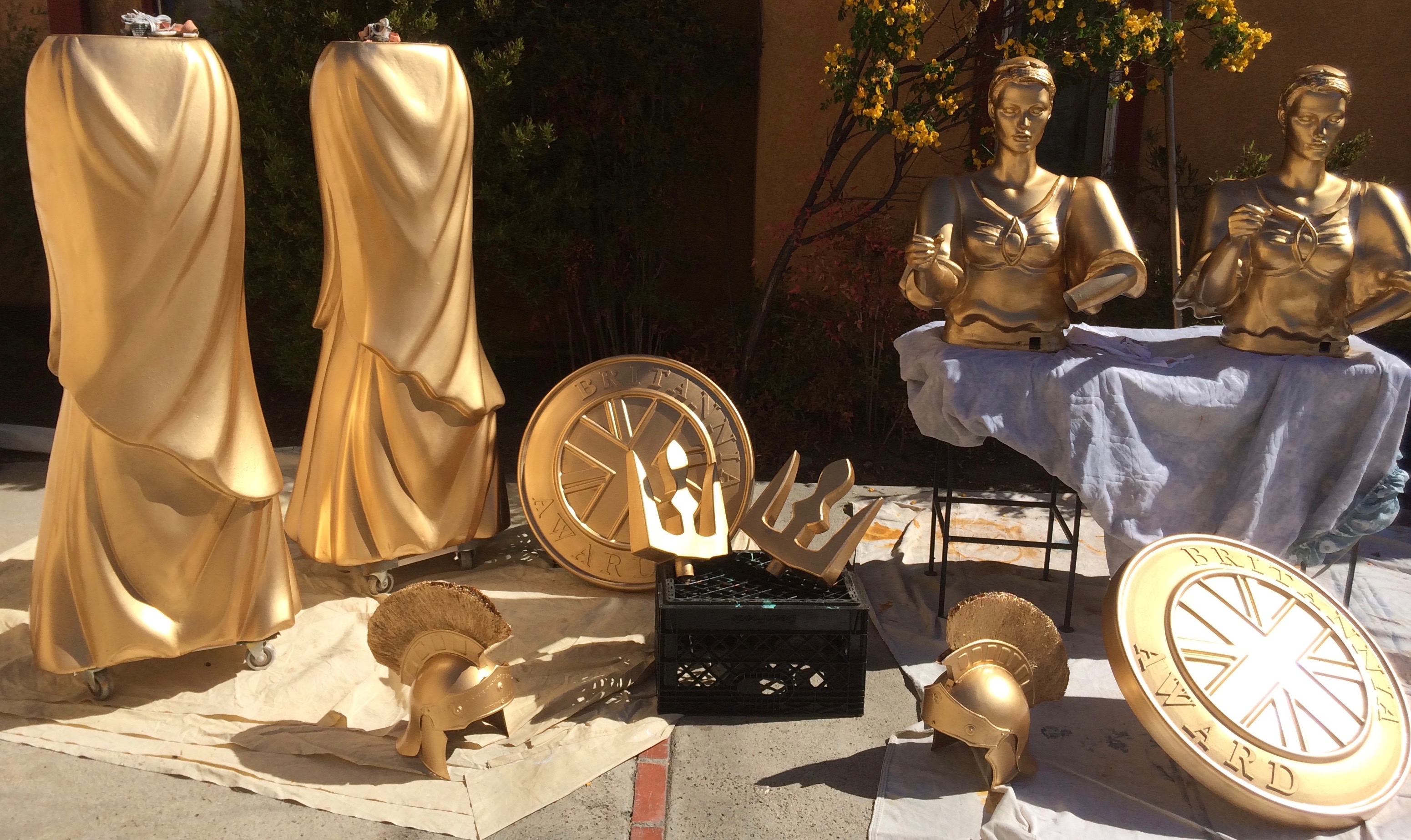 Los Angeles, CA
These statues carved from foam used for the British Film Awards were made beautiful and lustrous by powder gilding them.
Let's create something together.
---